NEWS
ABC to Bench Ugly Betty?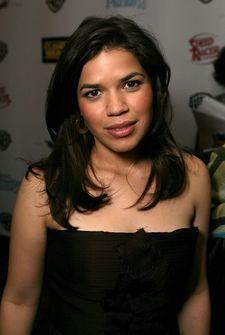 ABC has just announced that it is taking Ugly Betty off its Thursday night lineup beginning March 26 and replacing it instead with episodes of Samantha Who? and Megan Mullally and Cheryl Hines' comedy In the Motherhood, according to EW.com.
"Ugly Betty will return to Thursday nights at 8 p.m. following the run of In the Motherhood and Samantha Who?," the network release said on Monday.
While Betty has slipped somewhat in the ratings, it still remains one of ABC's signature shows.
Article continues below advertisement
"The Thursday night block is a good opportunity to launch these comedies," an ABC spokesman says. "Betty is a solid performer and there is no question that it will definitely be back to complete its season, just without repeats."
The network is not saying when the show will return.