NEWS
Academy Widens Best Movie Field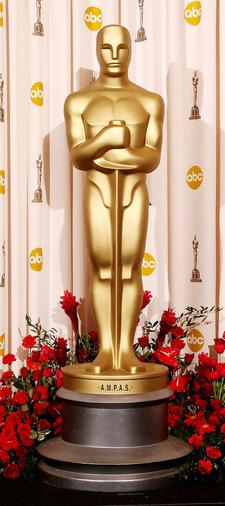 Best Picture nominees will no longer have a one in five shot in winning the Oscar, as the Academy Awards board announced today they're doubling the number of nominees in that category, from five to 10, the Associated Press reports.
Academy President Sid Ganis said at a news conference that the board's governors were responsible for deciding to expand, starting with next year's Oscars on March 7.
"We nominated five, but there were many other great films last year," said Ganis of one reason for the expansion.
Article continues below advertisement
In the 1930s and '40s it was common for 10 nominees to battle for the top prize: 1939's 10 best-picture nominees were Gone With the Wind, which won, The Wizard of Oz, Stagecoach, Wuthering Heights, Love Affair, Goodbye, Mr. Chips, Mr. Smith Goes to Washington, Of Mice and Men, Dark Victory and Ninotchka, all of which are considered classics now.
Widening the field could also allow for more documentaries, foreign-language films, animated movies and even comedies to be nominated.
"Everybody says the academy will never nominate a comedy," Ganis said. "Well, maybe we will."