NEWS
Adam Lambert's Rock Star Offer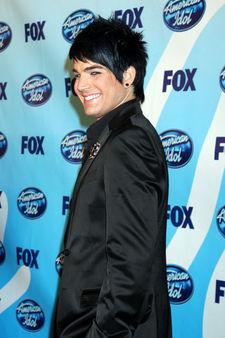 Adam Lambert might have come in second to Kris Allen on American Idol last night, but he shouldn't feel too bad: Rock legend Gene Simmons is a big fan of his already!
"Adam was fantastic," the KISS frontmant tells Extra. "What a powerful and attractive man he is."
But beyond his vocal talents, Gene thinks Adam has what it takes to rock out with the rest of his band.
"He can come on tour whenever he'd like," offered Gene. "Of course he'd have to put his armor on because the fans, especially the KISS fans, take no prisoners. You gotta go big. Gotta be strong. You gotta be a rock, baby!"
Article continues below advertisement
So is Adam down for joining KISS on the road?
"That would be amazing… I would love that," he tells Extra's Mario Lopez. "That'd be such an honor. I had so much fun. To perform with KISS, I would love that. What a wonderful compliment. Thank you, Gene. That was very, very nice of him."