NEWS
Adam Levine Struts His Stuff With Maroon 5 in Rome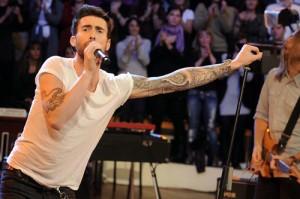 Ah, we feel like it's 2001 all over again! Adam Levine and Maroon 5 prove they've still got what it takes to rock an audience, as they strutted all over the stage during a performance in Rome on Sunday. perform in Rome on Nov. 14. The band has been together for over a decade, but that plain white T-shirt on Adam never gets old. Sigh.
OK! GALLERY: VICTORIA REVEALS HER SECRETS ALL OVER THE RUNWAY
The band was out recently acting like the rock stars they are, hanging out with the models (one of whom is Adam's girlfriend) at the Victoria's Secret Fashion Show in NYC last week.
Article continues below advertisement