NEWS
Adam Sandler Gets 11 Nominations for 2012 Razzie Awards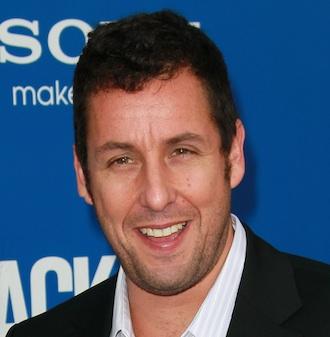 The Oscars, of course, celebrate the most spectacular performances from the past year. Quite the contrary, the 32nd annual Golden Raspberry Awards (a.k.a. "The Razzies") celebrate the absolute worst!
OK! NEWS: KATIE HOLMES ON ADAM SANDLER — "HE'S SO FUNNY"
Last night Adam Sandler broke an all-time best (ahem, worst) record last night when the 2012 Razzie nominations were announced. To honor the worst accomplishments in film, as pointed out by E! News, Adam raked in 11 nominations which culminated in his work as an actor, writer, and producer. In fact, his film, Jack and Jill, earned 12 nominations ranging from worst film, worst actor to worst actress for Adam, too! Katie Holmes also earned a nom for worst supporting actress and Al Pacino got a nom for worst supporting actor! VIDEO: WATCH ADAM SANDLER PLAY BOTH JACK AND JILL IN NEW TRAILER! For worst film, Bucky Larson: Born to Be a Star (also another one of Adam's movies), got nominated in the same category as New Year's Eve, Transformers: Dark of the Moon and The Twilight Saga: Breaking Dawn, Part 1. In the worst actor category he was nominated for Just Go With It. He'll be vying for the Razzie with Russell Brand from Arthur, Taylor Lautner for Abduction and Breaking Dawn, Nick Swarsdom for Bucky Larson and Nicolas Cage for Drive Angry 3-D, Season of the Witch and Trespass. Considering the SNL alum was already nominated for worst supporting actress in his cross-dressing role, so was David Spade for his role as Monica in Jack and Jill! Martin Lawrence got a nom for Big Mommas: Like Father, Like Son. Nicole Kidman received a nom for Just Go With It and Rosie Huntington-Whiteley for Transformers: Dark of the Moon. Rounding out the list for worst actress noms, Sarah Palin is up for a Razzie for Sarah Palin: The Undefeated, along with Sarah Jessica Parker for I Don't Know How She Does It and New Year's Eve, and Kristen Stewart for Breaking Dawn. Winners will be announced at the 32nd Razzie Awards on April 1st (yes, April Fool's Day). Who do you think deserves to win?
Article continues below advertisement