NEWS
Adnan Ghalib Under Investigation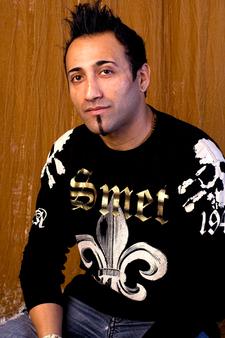 Adnan Ghalib should know better – hitting someone with your car and then fleeing the scene probably isn't going to go down well with the cops.
Britney Spears' ex boytoy is being investigated for assault with a deadly weapon for allegedly hitting a process server with his car, TMZ reports. Adnan then reportedly fled the scene.
The server, who says he landed on the hood of Adnan's car, was attempting to give the former paparazzi papers ordering him to appear in the restraining order case being brought against him by Brit. He's been told to stay away from the pop star, along with former svengali Sam Lutfi.
Article continues below advertisement
Adnan himself had no comment for TMZ. Shocking!