NEWS
Aidan Quinn Tells Robert Pattinson 'Fame Rarely Lasts'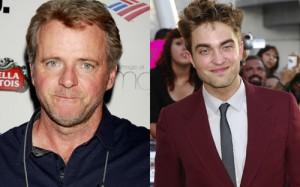 '80s heartthrob Aidan Quinn hit the big time by starring with Madonna in Desperately Seeking Susan. He has kept up a steady acting career while maintaining his 22-years-plus marriage to Elizabeth Bracco, who is the mother of his two children.
He offers a few words to Twilight hunk Robert Pattinson, 24.
"Try and pick good projects," the actor, 51, tells me. "Do what you want to do that challenges you as an actor. Be smart, have fun and start to produce your own material because the big fame rarely lasts. There will come a day when the phone doesn't ring as much as it used to."
Article continues below advertisement
When did Aidan first realize he was famous?
"I think it was when I went into a supermarket, and I was doing a film called An Early Cross, which was the first movie ever done about AIDS. I was on the cover of a magazine, and I had no idea 'cause I didn't do a photo shoot for them. They just took a picture from the movie and put it on. It was a shock. And then, I started getting recognized a lot. Then, I thought, 'This is it. Now I'm famous.' Thirty-two million watched the show the night of the thing, so the next day I all of a sudden out of the blue I was being recognized a lot in the street. I'm not sure it's necessarily great. Celebrity, to me, is not a thing to seek."
Hmm, why not?
"It's full of bull**** and ersatz false values. It's a byproduct of what we do as actors in this industry, but I don't think it's something devoutly to be wished or to be sought."
Here's my pic with Aidan Quinn:
Pick up the OK! on newsstands now for more on Aidan Quinn. The cover line is "Kourtney Vs. Kim: It's War Over Scott." And, catch Aidan in Wild Child, which debuts on ABC Family on Aug. 8 at 8 p.m.