NEWS
Al Franken Issues Apology For Groping Woman In 2006 — 'I Feel Disgusted'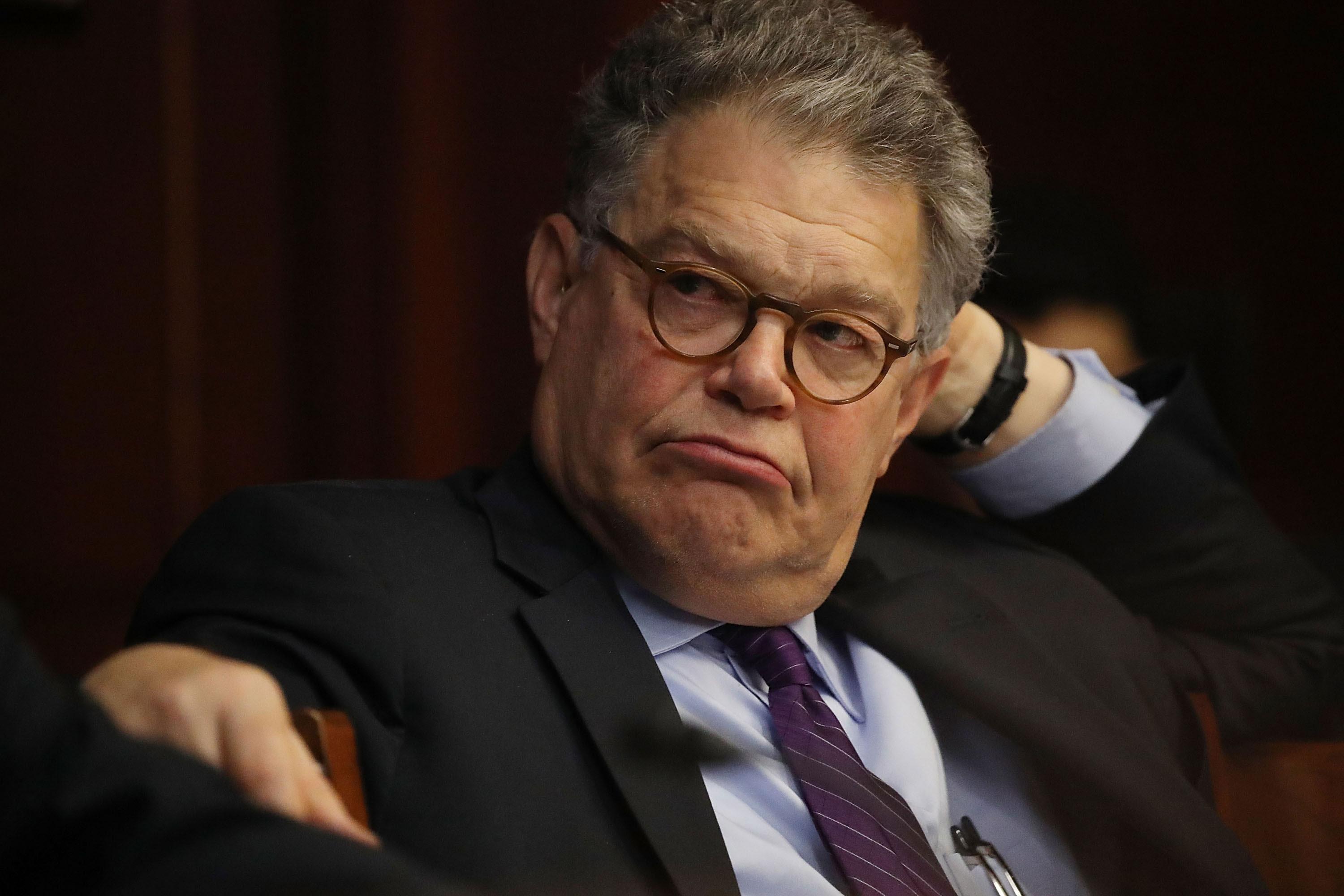 Senator Al Franken has issued not one, but two apologies for allegedly kissing and groping radio host Leeann Tweeden without her consent in 2006.
The incident took place while the former comedian was on a USO tour with the former Maxim model. During rehearsal for a performance for troops in the Middle East, Leeann claims Al forcibly kissed her as part of a skit.
"He came at me, put his hand on the back of my head, mashed his lips against mine and aggressively stuck his tongue in my mouth," she claimed. "I immediately pushed him away with both of my hands against his chest and told him if he ever did that to me again I wouldn't be so nice about it the next time."
Article continues below advertisement
Later, Leeann discovered a photograph which showed Al appearing to grope her breasts while she was asleep.
"It wasn't until I was back in the U.S. and looking through the CD of photos we were given by the photographer that I saw this one," she wrote Thursday. "I felt violated all over again. Embarrassed. Belittled. Humiliated. How dare anyone grab my breasts like this and think it's funny?"
In response, Al said initially, "I certainly don't remember the rehearsal for the skit in the same way, but I send my sincerest apologies to Leeann. As to the photo, it was clearly intended to be funny but wasn't. I shouldn't have done it."
The senator has since issued a long form apology, in which he claimed he was "disgusted" by his own behavior.