NEWS
Al Roker's Thankful for Hosting the 2011 Macy's Thanksgiving Day Parade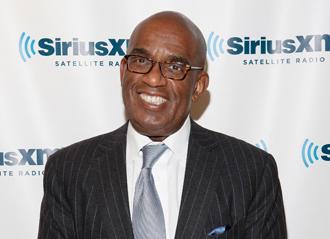 Just in time for the 2011 Macy's Thanksgiving Day Parade, host Al Roker opened up to reporters about some of his favorite Thanksgiving things.
Al's been hosting the parade for awhile and he revealed his favorite floats.
"I would say Bullwinkle was one of my favorites. I'm probably dating myself," he added. "I kind of now enjoy SpongeBob because my kids are big SpongeBob fans. I love SpongeBob."
The famous weather man also shared his favorite part about Thanksgiving! "Some dark meat and stuffing, to me you cant go wrong."
Article continues below advertisement
"I'm thankful for the health of the folks I know, my family and friends; that I have a job to go to," he explained. "I'm thankful that no matter as bad as things can be I still live in the greatest country in the world."
He also told reporters that he thinks new Today show co-host Ann Curry will do a great job in the booth. "I think the mood will be just like any other co-host."
You can catch the world-famous parade on NBC at 9 a.m. on Thanksgiving Day, Nov. 24.