NEWS
Alan Cumming: "I Really Love A Mystery!"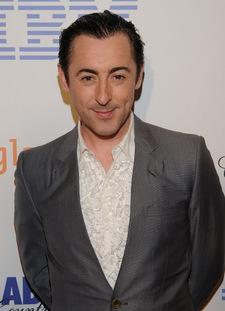 Alan Cumming has dabbled in everything recently. He's a Tony Award winning actor, a fragrance designer and a movie producer. Now, he'll be hosting Masterpiece Mystery on PBS starting on June 22. The summer gets even busier for him when he hits the stage in NYC with The Bacchae. The actor talks to OK! via phone about his very busy schedule and the perils of being famous. But, don't get Alan wrong he's got a great sense of humor about the whole thing! He did model naked in the ad for his fragrance, Cumming!
Article continues below advertisement
You had a fragrance line. Any aspirations to do it again or maybe have a clothing line?
No, not really. I really wanted to challenge people's ideas about celebrity endorsement. It was revenge about jokes over my name over the years. On the marketing side we got to have a real laugh. We were playing with people's expectations. Everyone is so caught up in celeb endorsement. It's quite a puritanical society. I just thought I found it fascinating. In that world, in fashion and fragrance, people don't have the same sense of irony as normal people.
How did you get involved with Masterpiece Mystery?
They asked me and I thought that sounds really fun. I love a mystery! I love how slightly campy. I come out and do a cryptic little message. I really liked how it was bizarre and fun.
Do you think American audiences will enjoy them?
I think people love a mystery and quite a few are a period and everyone loves a period piece. We're Anglophiley in that way. I also I think a lot of them are to do with the class system. There's a lot of class systems in these and I think that's interesting to Americans.
Article continues below advertisement
Do you have plans to write any scripts yourself?
I'm working on another screenplay and am starting another book. It's short stories but things that have happened to me. I might protect the innocent. But the famous aren't innocent. It's not like I was born…they're incidents that have happened. It's not a nasty tell all. Some of the stories about the weirdness of being famous.
What are some things that are weird that have happened to you?
Last Saturday night I walked into a bar and I was on tv. Or, you're playing a game with you're friends and you're a clue. That's what's weird. You forget you're famous. It's a level of self consciousness that's hard to deal with.
You mentioned you were producing Hatter and Full Grown Men; is that something you want to do more of?
It's usually when there's something I feel passionate about and that I feel isn't being done. I did that film Sweet Land and that was because I couldn't believe that no one is making that film. I don't do all the figures. I schmooze.
I bet you just say I'm Alan Cumming now give me your money.
I wish it were that easy!
By Jocelyn Vena