NEWS
Alba Issues Apology to Oklahoma City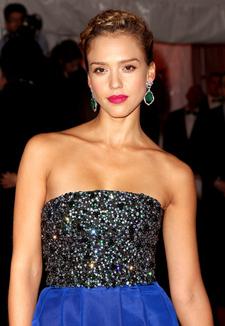 As reported earlier today, Jessica Alba was being investigated by Oklahoma City authorities for her involvement in a bizarre bit of public vandalism that had the actress wallpapering the city with gigantic posters of sharks.
Well... Looks like the superstar — in Oklahoma to shoot a film — now regrets her actions and has issued an apology of sorts (some would say it looks like she's passing the buck...). In a statement released this afternoon, she writes:
Article continues below advertisement
"I got involved in something I should have had no part of. I realize that I should have used better judgment and I regret not thinking things through before I made a spontaneous and ill-advised decision to let myself get involved with the people behind this campaign. I sincerely apologize to the citizens of Oklahoma City and to the United Way for my involvement in this incident."
No word yet on whether or not she'll face any legal problems over this bit of acting out.