NEWS
Alec Baldwin Contemplates Politics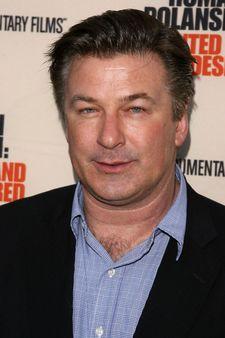 Alec Baldwin has played every role imaginable, from funnyman to scoundrel. But could there be an even bigger role still out there for the 30 Rock star—namely, politician?
In an interview with CBS's 60 Minutes set to air on Sunday, the actor revealed that running for office has been a lifelong dream.
"There's other things I want to do besides acting," he said. "I mean, in a matter of weeks I'm going to be 50. There's no age limit on running for office, to a degree. It's something I might want to do one day."
Article continues below advertisement
Baldwin has a reputation for political activism. In 2006, he told The New York Times that if he were a public official, he might like to be governor of his home state of New York. The actor also said he was ready to face heavy scrutiny, partly because of what he endured during his divorce and custody battle with ex-wife Kim Basinger.
That custody battle reached a boiling point in April 2007, when a voicemail from Baldwin to his daughter, Ireland, was leaked to the media. On the tape, Baldwin could be heard calling her a "thoughtless little pig."
"If you go through the things I have gone through with the media like this thing with my daughter, there's only one thing that comes to mind initially—that is how my daughter must have felt to have this played out in public," Baldwin said.