NEWS
WATCH: Alec Baldwin Is Not The Nicest To Fans As He Heads To David Letterman's Final Show In NYC!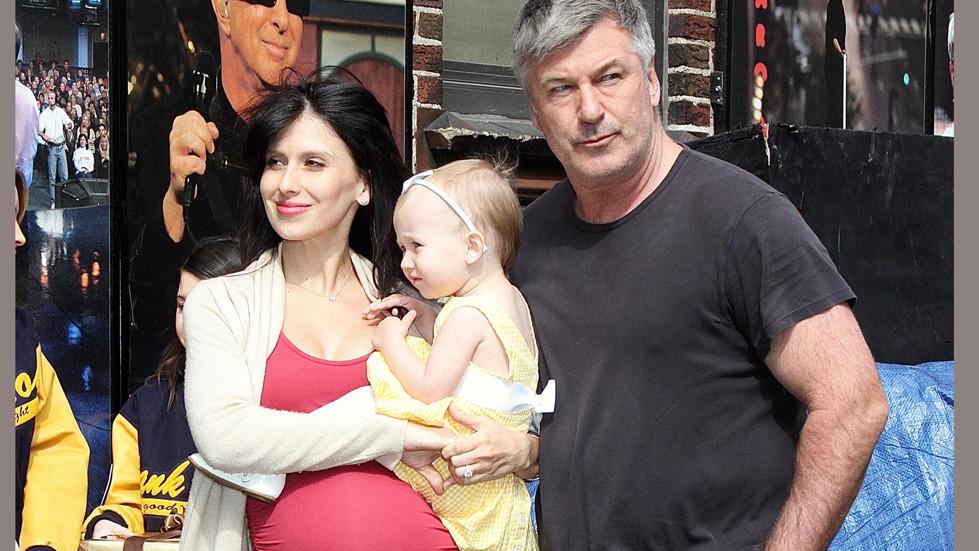 Well that's not so nice! Alec Balwin headed to David Letterman's final show ever in NYC, alongside a number of other great celebs including Jerry Seinfeld and Chris Rock.
PHOTOS: Rihanna Has A New Diet Secret—And You Won't Believe What It Is!
When he left his vehicle, fans screamed and shouted his name for nearly a minute before he crossed the street and headed over to them.
He then looked at the cheering fans, and said he was doing it, "Just to shut you up," before signing autographs. We think he was just being funny though, since Alec then cracked a smile. However, he only signed one or two autographs before heading back across the street.
Article continues below advertisement
PHOTOS: Beyonce Is Turning Her Body Into 'Pure Muscle'
Fortunately, Alec was much nicer to his wife Hilaria Thomas and their cute daughter Carmen. He even pinched his daughter's cheek and smiled! Hilaria wore a form-fitting red dress that showed of her baby bump since she's expecting baby No. 2.
Check out the video of Alec above. Do you think he should have signed more autographs? Let us know in the comments section below.