NEWS
Alec Baldwin Took Style Tips From Aniston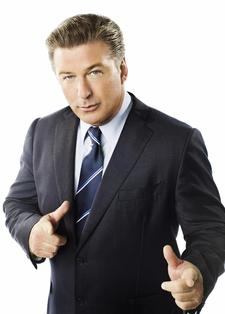 As a little while back, the thing that stuck in Alec Baldwin's mind about Jennifer Aniston was not her beauty or her charm or her talent... but her watch.
When Jen guest starred as his love interest on 30 Rock, the eldest Baldwin Brother had been entranced by her "fabulous" time piece, and was positively lyrical about it's beauty.
Well, we can now tell you that Alec hunted down the watch -- believed to have been a present from her then-boyfriend John Mayer -- and bought one for himself.
Article continues below advertisement
"That's the watch," Alec said at the Natural Resources Defense Council 11th Annual Forces For Nature benefit in New York, flashing a mind-bendingly expensive-looking Rolex.
"I bought it, over in London," he proudly announced.
And it seem he was just as taken with Jen.
"I would love to see her, because she truly is a doll," he added.
So it turns out Alec is something of a watch fiend. As well as Jen's all-black Rolex, the actor was recently reported to have bought an extremely rare Vacheron Constantin Patrimony Contemporaine -- one of only 150 in the world.