NEWS
Alec Baldwin Wants a Redo on Life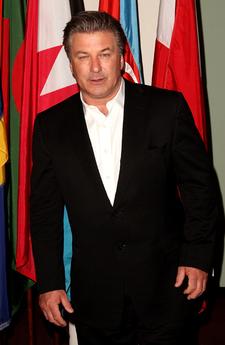 He's had a long, fulfilling career, a hit TV show with 30 Rock, and everybody knows his name. He also went through a very public, painful divorce, so it's not that shocking that Alec Baldwin says he just might want to do it all over again, with more privacy.
"I have this silly fantasy. I get married again, I have a kid. I'd love another shot at that, with everything I've learned," he reveals to Playboy in a new interview. My kid's like eight, comes home and says, 'Dad, Jimmy's mom says you were a famous actor on TV and in the movies. Is that true?' And I go, "Yes, Johnny, Dad was famous.'
Article continues below advertisement
I whip out my scrapbooks and my DVDs and say, 'Believe it or not, that's your dad.' And my kid's like, 'You used to be on TV and everything? And now you stay home and just clean the house all day while Mom works?' 'That's right, son.' It's a dream, that the kid doesn't know anything about that part of my life. Our normal life is uncontaminated by it."
So now that he is a celebrity and can't escape, how would he advise someone to achieve fame?
"Don't pay your federal income taxes, get drunk and try to bolt through airport security with a gun in your suitcase, and last but not least, get a DUI and be arrested in Malibu," he explains.
That might be what a few reality TV "celebrities" have done, a group Alec really isn't a fan of at all.
"I would be so happy if those shows went off the air," he admits. "It is a huge problem in our business-this microcosmic analysis and elevation of people who are just witless and talentless, or people with talent, like Lindsay Lohan, who struggle. Who gives a sh*t about their personal trivialities? Its hurts the business."
A wise man, that Alec Baldwin. Wise indeed.