NEWS
Alex McCord Manages Layoff, Love Life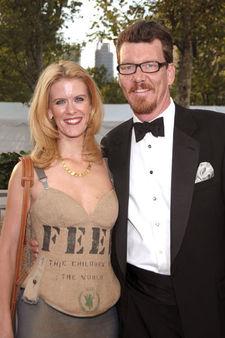 Alex McCord is doing her best to bounce back from being laid off last month from her visual merchandising job at Victoria's Secret.
"I'm doing a lot of things that everybody else is doing," the Real Housewives of NYC star, 36, tells me. "Updating my resume, having lunch with contacts – both people who have been either laid off from their jobs as well and people who work for companies. Getting in touch with people whom I haven't had a chance to get in touch with for a long time. It's been very interesting to see what comes out of the woodwork in terms of talking to recruiters, and I'm working with a career transition service that's great. And investigating opportunities from the show as well. It's kind of all of the above."
Article continues below advertisement
She adds, "It feels a little frenetic right now, but I think that's normal. I'm just taking one day at a time, and knowing that there's a lot out there, and I'm looking forward to finding out what the right next step is going to be."
When she's not looking for a new gig, Alex enjoys spending time with her sons Johann and Francois, who enjoy playing their guitars. (Dad is her hubby Simon van Kempen, 45.)
"They are anxiously awaiting being able to go outside every day," she says. "On days that it's warm enough to go outside, they're loving it. We just introduced them to wiffle ball in our backyard, so they're really enjoying that."
Despite the time out in her career, Alex is not looking to expand her family. "Two kids is perfect," she says. "We decided we did not want to be outnumbered. We've got two beautiful boys, and we're really happy with our family of four."
MORE ON:
Red Carpet Confidential
Article continues below advertisement
What gets Alex and Simon through the tough times? They'll celebrate nine years of marriage in May.
"It's important to listen to each other and not to let things fester. If something bothers you, just get it out there. Be honest with yourself and with your spouse. Lay it on the line."
She continues, "One thing that Simon and I have done as we've grown together is we know everything about one and other. He knows where all the bodies are buried, as do I with him. I think that's a basic term of a relationship. 'This is me, this is you, what are your interests? What are my interests?' We take care of each other, and give each other time to indulge our interests."
Plus, they keep things in perspective.
"We remember when life seems out of control and the kids are driving us crazy, we remember that we were there first. Sometimes it's important to take a moment and spend an evening just being together."
The Real Housewives of NYC airs Tuesdays at 10/9c on Bravo.