NEWS
Alexa Ray Joel Cancels NYSE Tree Lighting Appearance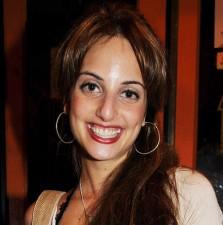 After a weekend that saw her hospitalized for an apparent suicide attempt, Alexa Ray Joel has canceled her scheduled appearance at Thursday's New York Stock Exchange tree-lighting ceremony, according to an event source.
After taking an unknown quantity of Traumeel (a homeopathic antihistamine), the 23-year-old singer-songwriter was rushed from her Manhattan apartment on the afternoon of Dec. 5 to nearby St. Vincent's hospital. And although it was initially thought that a roommate sounded the alarm, an insider tells OK! that Alexa Ray called 911 herself.
Article continues below advertisement
Sources say that Alexa Ray was nursing a broken heart after splitting from her former bandmate and on-off boyfriend of several years, Jimmy Riot.
"This has been a really difficult year for her," a friend of Alexa Ray tells OK!. "She's been fighting with her boyfriend for months, and it was just one more thing adding stress to her life." (When contacted about the incident, Jimmy is reported to have said, "I respect the family's right to privacy. Other than that, I have no comment.")
"It's a shame we didn't see the things she said and the things she wrote as cries for help," the pal tells OK!. "And that we didn't see she was hurting beyond the usual frustrations that accompany relationships or family issues." (Alexa Ray testified in her mom's bitter 2008 divorce trial, when Christie was separating from fourth husband, architect Peter Cook).
Meanwhile, her mother "is urging her to talk to a professional and find the proper outlet for whatever she is going through," says the friend, who adds that Billy's ex Katie Lee sent flowers to Alexa Ray's hospital room. "We have all sent our well-wishes and are hoping she takes time to get help in any way she needs."
For more on Alexa Ray Joel, pick up the new issue of OK! — on sale everywhere Thursday!