NEWS
Alexis Grace's Wedding Plans!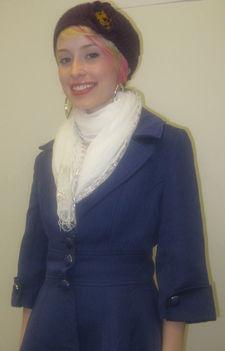 Eliminated American Idol contestant Alexis Grace is sad to be leaving the competition, she admits when she stops by the OK! office.
But it will give the engaged stay-home mom from Memphis a chance to go home and finally start planning a wedding!
"I know I want it to be nice, but I'm so indecisive, I don't know if I want it outside or in a chapel or at home."
At least she's got the entertainment figured out: her former fellow Idol contestants!
Article continues below advertisement
"Anoop Desai, his voice would be perfect for love songs at weddings," she says. "Or Kris Allen would be a really good one on his guitar."
Returning home also means reconnecting with her 2-year-old daughter Ryan.
"I can't wait to see her and have Mommy daughter time," Alexis shares.
"Wednesday night everyone in my family was crying because I got eliminated, but then they told Ryan, 'Mommy's coming home and she clapped and said, 'Yeah!'"
Alexis' early exit squashed reports that this season's final four had already been selected by the judges.
Alexis reveals she wasn't even aware of the rumors.
"I had no idea of the prediction until after I had got eliminated," she shares.
"We're just so secluded from everything. We stay off the internet and away from TV."
And what would she have sang for Motown night?
"I would've sung 'Dancing in the Streets' by Martha Reeves," she says. "I probably would've put like a little Amy Winehouse twist to it."
Too cute!
Catch the American Idol sing-off on a special night, Wednesday, March 25 at 8 p.m. on Fox.