NEWS
Ali Fedotowsky and More Bachelorettes Weigh In on Ben Flajnik's Decision During 'The Bachelor' Finale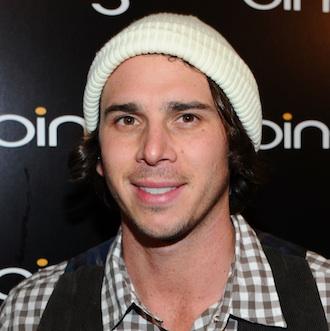 They came. They saw. They certainly conquered. And only one woman walked away with a rose and a ring!
Last night former bachelorettes convened at The Bachelor finale viewing party hosted by Z100 and the Greenwich Village Country Club in NYC.
OK! NEWS: THE BACHELOR DROPS IN RATINGS WITH BEN FLAJNIK
Before Ben Flajnik popped the question to Courtney Robertson with a Neil Lane sparkler, reporters chatted with former bachelorettes to get their take on the relationship.
Article continues below advertisement
For starters, Rachel Truehart isn't so sure it's going to last. "I wish them the best and I think they've definitely got their work cut out for them, and they're going to have to really want to make it work."
As for Jaclyn Swartz, the jury's still out. "I think time will tell. I mean, you never know, it's The Bachelor. The odds are not in their favor but you know, I don't know. She's an odd bird, so maybe. Maybe they click."
VIDEO: JIMMY KIMMEL PREDICTS BEN FLAJNIK'S FINAL FOUR
Recenty breaking off her own engagement, Ali Fedotowsky explained, "You know, who knows, you know what I mean. I would like to be like, 'Oh yeah, there's all this negative stuff about them, they're not going to make it.' But honestly, that maybe is why they will make it, you know. You just never know."
In addition to Courtney thinking the show was edited unfairly, a little controversy started brewing when the bride-to-be tried on wedding dresses to help take the attention off Ben because a photo ran of him kissing another woman!
MORE ON:
courtney robertson
Article continues below advertisement
Ali told OK!, "That was for a bridal shoot, I heard. She was actually trying them on... she's a model. She models bridal stuff, so I'm sure she knew what she was doing when she tried on those wedding dresses. I'm sure she's a smart girl."
Jaclyn chimed in, "I don't think she was trying on the dress for the wedding. I mean, that would be idiotic. ABC would never allow for that to happen anyway in the public eye. I think it was maybe to shut people up."
Do you agree? Better yet, what do you think of Ben's decision to select Courtney instead of Lindzi Cox? Sound off below!