NEWS
Ali Larter Has a Killer Bod—Get the Deets on Her Workout Method of Choice and How She Lost the Baby Weight!
Don't swear off running just yet—after you hear what Ali Larter has to say, you might be more eager to hit the road than ever before.
"I tend to work out for an hour about four days a week, and I love to run. It's the quickest way, with my busy schedule, to be able to enjoy my life and keep my weight at where I want it to be," says Ali Larter in the September issue of Health.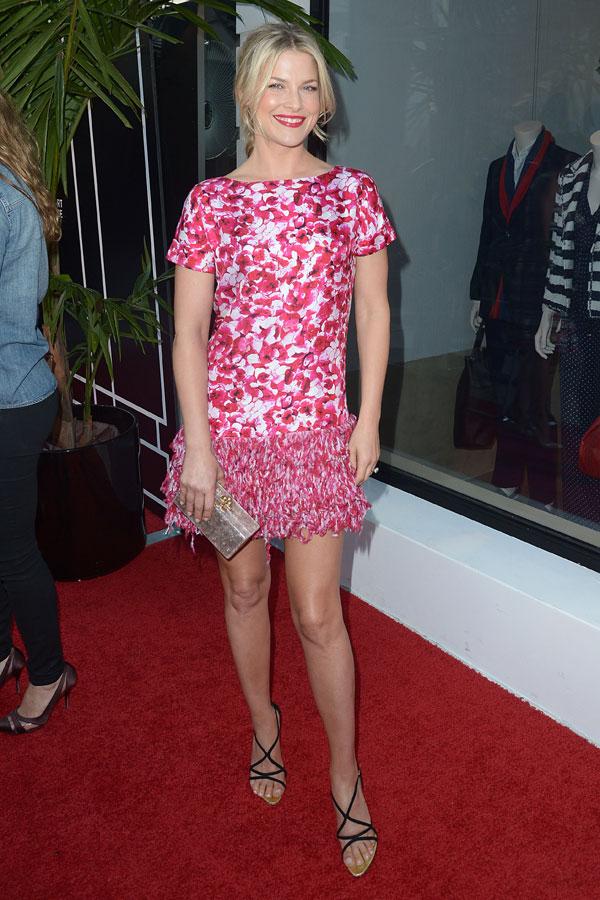 Article continues below advertisement
Photos: Star Bodies: Celebs Workout in Simdog Tees
The actress recently opened up to Health about her new cookbook, (she told the magazine it has nothing fried in it!) her workout schedule, and losing baby weight in Hollywood. With all the new moms out there in Tinseltown, we're were super curious to see what she had to say about shedding the lbs.
So how long did it take her to get her pre-baby figure back? Ali explained to the magazine that she "wasn't in a rush" and that the time frame for losing the 45 pounds she gained was about five months. She says she did this by working out and using a food delivery service.