NEWS
Ali Lohan Gets Fierce For 'Fault' Magazine Cover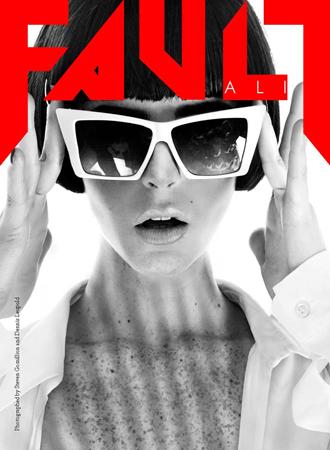 While Lindsay Lohan is entangled in legal woes and worried about the fate of her freedom, her younger sister Ali Lohan is staying focused on her modeling career. The 17-year-old has made her debut as a cover model, featured on Fault magazine's Winter 2011 issue.
Ali, who has made headlines recently for her very thin frame and alleged plastic surgery enhancements, recently signed a multi-year modeling contract wtih Next Model Management.
Article continues below advertisement
Her gig with Fault, marks the first big break of her modeling career.
In the photos, Ali flaunts her freckles and dons a retro black bob wig.
Last month, Lindsay stood up for her sister telling E! News she "never" had any plastic surgery.
And the agency director at Next, Alexis Borges, also told E! that Ali is the real deal.
"Contrary to recent reports, I can confirm that Aliana Lohan has not had any surgery. As a young girl who is growing up, it's natural for her facial features to change slightly, and we see this with many of the younger models we represent. Aliana is a beautiful 17-year-old girl who is growing into her face and body, as is the norm for someone of her age. We take pastoral care of our models very seriously and encourage the models to maintain a healthy lifestyle and body shape."
What do you think of Ali's Fault cover looks?