NEWS
Ali Lohan: Lindsay & Samantha Are "Just Friends"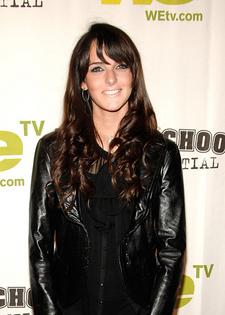 Lindsay Lohan and Samantha Ronson are friends and nothing more, Ali Lohan says.
While the Internet is abuzz with rumors of a romantic relationship between the actress and her DJ pal, who have been caught cuddling and with hickeys in France, Ali wants to set the record straight on behalf of her big sister.
"They're best friends. They're just friends," she tells Extra. "It's pathetic what people say."
It's stuff like this that you must learn to ignore, Lohan matriarch Dina adds. In the past year, the family weathered more negative press and speculation than ever, but it's important to learn to "deal with it."
Article continues below advertisement
"It's so silly," Dina says. "We actually laugh about it now. It really hurts, but you develop a thick skin. You have to ignore it."
The momager is currently molding a career for Ali, an aspiring singer. Their journey will be featured in their new E! reality series, Living Lohan, this summer.
Why do a reality show? "To set the record straight as to who we are as people," Dina says. Adds 14-year-old Ali, "My mom is just a regular mom trying to help her kids follow their dreams."