NEWS
Ali Lohan Preps for Reality Debut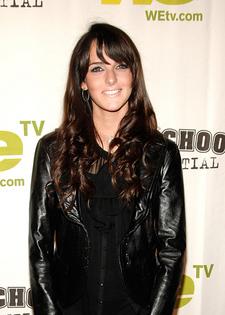 Ali Lohan is on the fast-track to fame now that her and her mom Dina's reality show Living Lohan is set to premiere on E! this summer. Along with that fames comes incessant scrutiny, paparazzi run-ins and tabloid rumors — some things older sister Lindsay knows a little about.
So did big sis have some words of wisdom for aspiring singer/actress Ali?
"She just told me to basically stay strong," Ali tells OK! at the High School Confidential premiere. "Don't let the people tear you apart over what's said and be sure to keep your head up high and everything, and do what you're there to do, do what you want to do. Do your singing and everything — don't let anyone bring you down."
Article continues below advertisement
The series will chronicle mom-ager Dina as she makes strides to rear another child superstar in Ali. And though they've had their differences in the past, estranged hubby Michael gives the seal of approval to the mom and daughter duo's new venture.
"I support everything that they do that has good intent and sends a good message, and if that what it does, then great, good for them," he says. "If this is what Dina and Ali want, thumbs up, what can I say."
Fourteen-year-old Ali has a true talent, he believes, and a reality show may be the good platform for her to show it.
"She's a very gifted child, and I think that she can use it, and she can use it in the right way. If this is the springboard she wants to use to get to where she wants to go, so be it."