NEWS
Ali Lohan's Modeling Agency Defends Her Face: "It's Natural For Facial Features to Change"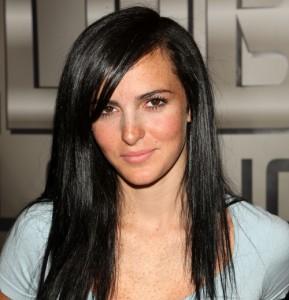 After pictures of a gaunt, plumped pout, chiseled-faced Ali Lohan surfaced on the Web, buzz generated that Lindsay Lohan's 17-year-old sister had some facial plastic surgery. But her modeling agency has defended her new look and slammed reports that Ali had facial enhancements.
"Contrary to recent reports, I can confirm that Aliana Lohan has not had any surgery," Alexis Borges, the agency director at Next Model Management, which represents Ali, told E! News.
Article continues below advertisement
The rep added: "As a young girl who is growing up, it's natural for her facial features to change slightly, and we see this with many of the younger models we represent. Aliana is a beautiful 17-year-old girl who is growing into her face and body, as is the norm for someone of her age. We take pastoral care of our models very seriously and encourage the models to maintain a healthy lifestyle and body shape."
Lindsay also spoke out on the issue, telling E! News "she has never" went under the knife.
So why are fans so shocked by the new photos (SEE THEM HERE)?
A source who is close to the Lohan family explained to E! News that "Ali just lost a lot of weight."