NEWS
Alicia Keys Makes a Booty Call on 'Saturday Night Live'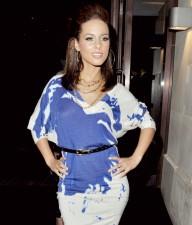 With much success in the last year dropping her 2009 album The Element of Freedom and a hit collaboration with legendary rapper Jay Z under her belt, Alicia Keys had some fun on Saturday Night Live this weekend. The 29-year-old vocalist reenacts a "booty call" in a digital short, getting a bit frisky via telephone. Also starring on Saturday night's sketch comedy episode was Charles Barkley, who learned how to get his golf swing back in a hilarious parody.
Article continues below advertisement
Watch Alicia Keys' short spoof here!