NEWS
Alleged Ashton Kutcher Mistress Brittney Jones Puts Alleged Ashton Sweater on eBay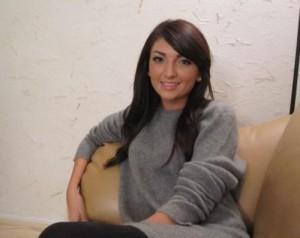 The woman claiming she had an affair with Ashton Kutcher, Brittney Jones, is not backing down. First, Brittney planned to release a sex tape that Ashton claimed she illegally promoted by using his name. And now Ashton's purported mistress is selling a sweater she claims belongs to the star on eBay.
Brittney posted the sweater over the weekend with an initial asking price of $500, TMZ reports.
Article continues below advertisement
"This sweater was given to me after spending the night with Ashton. I no longer have any attachment to this sweater and I am hoping someone else will enjoy it," a note reads, accompanying the eBay posting.
Ashton has vowed he has not had any relations with Brittney, who sold her story to a magazine claiming she met the married actor in July at a bowling alley and had sex with him on couch soon after.
He is also fighting to keep Brittney's tape, which he is not in, from going public.
Ashton, who is married to actress Demi Moore, is reportedly angry about the press release for the tape claiming, "Ashton's fans will undoubtedly enjoy seeing what the star himself may have experienced."
If you want to purchase a piece of the scandal, you have 4 days and 9 hours left to own Ashton's gray sweater...and you better be prepared to pay up. The current bid for the sweater is $1,025.