NEWS
Alyson Hannigan Says Neil Patrick Harris is Going to Be a "Fabulous" Dad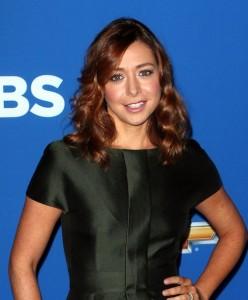 How I Met Your Mother star Alyson Hannigan couldn't be happier for Neil Patrick Harris and David Burtka, who just became parents to twins via a surrogate mother, and says that her co-star will be a wonderful father.
"He is going to be great! If he is anything like he is with my baby, he is going to be fabulous," Alyson gushed of Neil at the 17th Annual Elle Women in Hollywood Tribute on Monday.
Article continues below advertisement
With such a close knit cast, including Jason Segal, Alyson says that everyone on the set of their show is excited for the new dad.
"We are all so excited. You know I'm just so excited that three of us in the cast, three of the five have babies so we can dominate baby talk! Like no more talking about clubs, not like we ever talked about clubs!"
The 36-year-old mom to daughter Satyana Denisof says that Neil is doing well in his first few days of parenthood.
OK! NEWS: SOON-TO-BE-DADS NEIL & DAVID GET IN SHAPE
"I saw them this morning and they are just so happy and just so in love with their babies," Alyson told reporters in Beverly Hills.
What advice did she give Neil and David?
"I think I recommended those muslin blankets. They are really just good for everything. I told them you are going to get so many blankets but this is the one you actually need."
Although Alyson is thrilled for the couple, she says she may hold off on having another baby of her own.
"My husband's ready! I'm not. I love my baby but I don't want to share!," Alyson joked to OK!.
Neil and David welcomed a son, Gideon, and a daughter, Harper on Oct. 12.