NEWS
Amber Portwood Released From Prison; Pleads Not Guilty to Battery Charges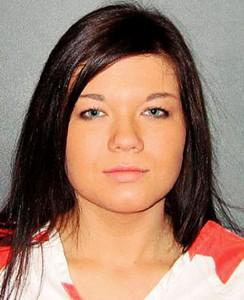 Article continues below advertisement
According to our source, Amber can only send messages to Gary through an "approved" third party, which for now means only her lawyer.
"Gary and Leah watched as Amber was remanded and put back in hand cuffs," the insider adds.
Amber is set to return to court on Feb. 28 for an omnibus date, in which she and her lawyers must provide as much information and documents as possible to support her "not guilty" plea. From there, the judge will decide if she will go to trial.
The Teen Mom was indicted on two felony charges for domestic battery, one misdemeanor for domestic battery and one felony "neglect of defendant," being her daughter Leah.
Amber was placed on a 24-hour hold with $5000 bail Monday in Anderson, Ind. She was formally charged with three felony counts and one misdemeanor related to stemming from alleged domestic abuse against Gary.
If convicted, she faces up to three years in jail and fines of up to $10,000.
A criminal investigation was launched after an episode of Teen Mom aired in September where Amber was shown hitting Gary, 24, several times.
Amber, as a single mom, still has sole "legal and physical" custody at this time. Gary was awarded temporary custody of Leah when Amber was being investigated by the Department of Children and Family Services in November.