NEWS
America Wants to be Speidi-Free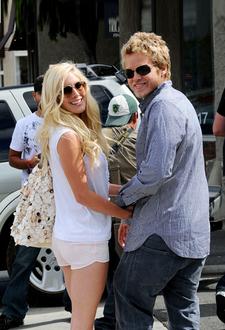 We'll see how long this lasts, but for now, voters have decided to make E! "Speidi-Free" in an online poll.
Inundated with news of The Hills couple's shenanigans, especially with all the I'm a Celebrity... Get Me Out of Here drama, E! asked its fans if they were sick of Heidi Montag and Spencer Pratt. And the results? Oh yeah, they're done with the blonde duo.
EOnline.com says the public "overwhelmingly" decided against Speidi in the poll they started on June 17. Fans voted over five days, and 94 percent of them were against the Pratts.
Article continues below advertisement
So starting June 23, the E! network will no longer report on the goings on of Speidi, until they do something "truly newsworthy."
We can just see the headline that will finally break the embargo: "Spencer and Heidi Try to Adopt Jon & Kate's 8."