NEWS
American Horror Story: Freak Show: First Trailer, Spoilers And Everything We Know So Far About AHS Season 4!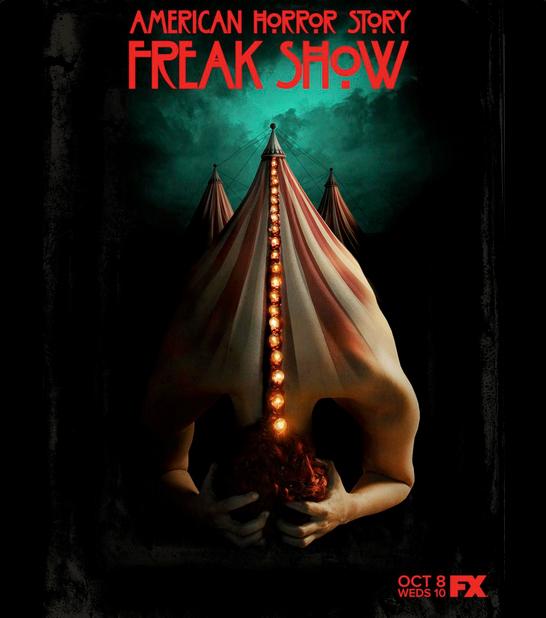 UPDATE: The opening credits for the series have also been released, too, and we're terrified already!
youtube=https://www.youtube.com/watch?v=2UZnYOvv1v4&w=560&h=315
It's officially October but there's another spooktacular date on the calendar besides Halloween: The premiere of American Horror Story: Freak Show!
This season, FX's hit show will be set in a freaky 1950's circus, starring Jessica Lange, Kathy Bates, Sarah Paulson and more. And finally, the first trailer has debuted!
Article continues below advertisement
youtube=https://www.youtube.com/watch?v=VizeOi_OwJI&w=560&h=315
And that's not all! The show's creator, Ryan Murphy, revealed on Twitter that the first episode on Oct. 8 will be 90 minutes long and there are more surprises to come!
"Excited to announce the AHS: Freak Show Premiere on October 8 will be a super-sized 90 minutes," Murphy tweeted. "AHS Fans, you are also getting a big preview, the main title and TWO cast documentaries this week. Happy October!"
The trailer gives a sneak peek into the actual freak show, showing Paulson as the conjoined twins, Bates as the bearded lady, carnival owner Elsa Mars played by Lange singing and a terrifying Twisty the Clown (John Carroll Lynch).
And thanks to the clown, Murphy said season four will be the scariest Ahs season yet!
"We said in the writer's room that if we were going to do clowns, we were going to create the most terrifying clown of all time," Murphy told BuzzFeed. "But I'm worried about people being too afraid of our clown. It's heart-stopping what he does. I'm worried that people are going to have cardiac arrests…"
Article continues below advertisement
This season marks the first time a character has ever crossed between seasons; Naomi Grossman will return as Pepper, seen in season two Asylum, for season four!
Other characters, all of which are new, include: Evan Peters with lobster hands, strong man Michael Chiklis, Angela Bassett as a three-breasted woman, Emma Roberts as a con artist and "fortune teller," Dennis O'Hare as a collector of freaks and Gabourey Sibide as a socialite.
 American Horror Story: Freak Show premieres Oct. 8 at 10 p.m. EST on FX!