NEWS
Inside the American Idol Finale and After Party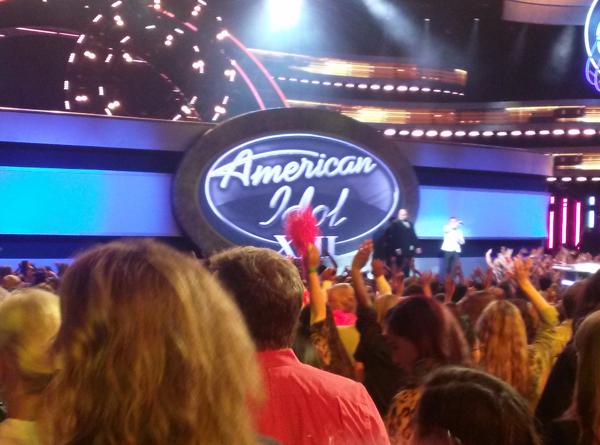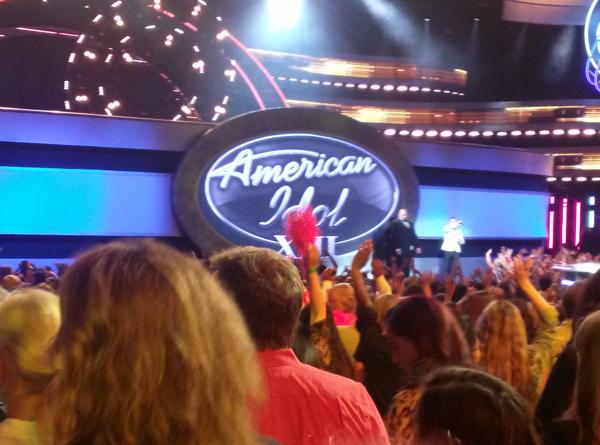 By now the world knows Caleb Johnson was crowned season 13's American Idol, narrowly beating out runner-up Jena Irene, but what happened behind the scenes that you didn't see? Well, we'll tell ya!
• Upon entrance audience members (who had to be in their seats by 4:30 PM or run the risk of losing them to seat fillers) received tiny flashlights for the upcoming Jason Mraz and Alex Preston performance to simulate the look of stars in the crowd.
Article continues below advertisement
• Pink pom poms were left in each seat for Jena's performance of No Doubt's "I'm Just a Girl" to coordinate with that amazing pink carpet the rolled out for her as well.
• Keith Urban's daughter Sunday Rose, clutching an adorable stuffed pony, came out to say hi to daddy during a commercial break and sat in his judge's seat for a minute before being ushered back to mama Nicole Kidman.
• While the three judges and mentor Randy Jackson did perform live together...it wasn't on Wednesday night! Due to time limitations during the big finale, the foursome pre-recorded their performance in front of a live audience the night before, much to the disappointment of Wednesday's crowd (but it was still super fun, wasn't it?).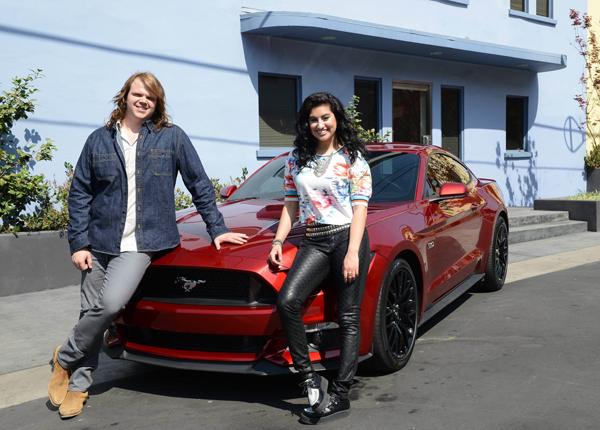 • The moment when Caleb and Jena were gifted brand new Ford Mustangs and then had the opportunity to gift brand new cars to their respective musical mentors, also compliments of Ford, touched the entire audience (and the Nokia Theater holds a lot of people!).
• Once Caleb was announced the winner and the show wrapped, those lucky enough to hold after party tickets (ahem, that would include us), were whisked away to an outdoor soiree just outside of the Nokia which featured cocktails, food and a fun photo lounge for revelers to snap a pic to commemorate the big night.
• It was fun watching some of the top 10 contestants celebrate the season, including C.J. Harris who was still in his performance outfit and signature hat from the finale.
Were you happy with the American Idol finale results? Tell us in the comments or tweet @OKMagazine.