NEWS
American Idol: Win Some, Lose Some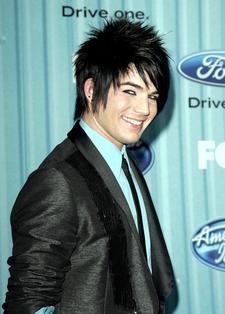 While there's no such thing as a sure thing, some American Idol devotees are already placing their bets on their favorites this season, just in case they can't send in enough votes.
So what do the professionals say when it comes to the numbers? According to Mickey Richardson, CEO of Bookmaker.com and his team of experienced oddsmakers, Adam Lambert is the clear favorite to win this year, followed by Danny Gokey who trails by a wide margin.
Article continues below advertisement
Adam's odds stand at -235, which, translated into non-gambling language, means his chance of winning is so great that you'd have to risk $235 just to win $100.
The clear loser in this scenario is Anoop Desai: BookMaker.com puts him at +3500, which means if you bet just $100, you'd win $3,500—he's that much of an underdog at this point.
The full list: Odds to win American Idol 2009
Adam Lambert -235
Danny Gokey +280
Lil Rounds +1600
Matt Giraud +1600
Allison Iraheta +1000
Anoop Desai +3500
Kris Allen +1200