NEWS
'American Idol' Winner Phillip Phillips Undergoes Kidney Surgery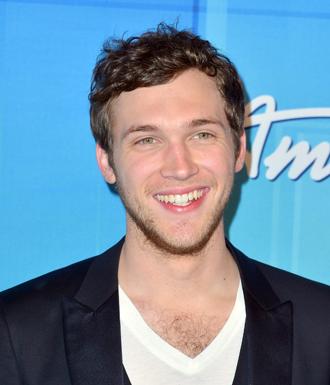 After suffering throughout the entire American Idol season with enlarged kidney stones, winner Phillip Phillips is finally on his way to a full recovery.
Phillip skipped all post-Idol press in NYC and instead stayed in L.A. to have the surgery last week. But when he came down with the fever, the surgery had to once again be put off.
After some rest, Phillip finally went under the knife yesterday.
OK! GALLERY: PHILLIP PHILLIPS WINS AMERICAN IDOL! CHECK OUT THE BEST MOMENTS FROM THE FINALE!
Article continues below advertisement
"Surgery went well, he's resting and will be ready for the Idol tour kick off in July," a rep for Phillip tells The Hollywood Reporter.
It was revealed after Phillip took the Idol crown over Jessica Sanchez that he had eight minor surgeries during the Idol season due to his constant kidney stones. These stones have made Phillip's right kidney pretty useless, so they implanted a stint so he could finish out the season. Yesterday's surgery would finally be able to permanently clear out the problem.
Phillip told E! News he had "some bad days and… some pretty good days" during the season. "It was rough at times, and there were a couple of times I thought about going ahead and getting the surgery done… But I had a lot of great doctors and a lot of great people who helped me out through it. I'm blessed to have had that."
As many fans noticed during the season, Phillip had to sit out most of the Ford music videos during the season, so he could rest. His best pal Heejun Han told OK! at the Idol finale, "He is just lying in bed most of the time, but he is good."