NEWS
OK! Exclusive Video: American Ninja Warrior Champion Isaac Caldiero On His Epic Win, The Prize Money, And Future Plans!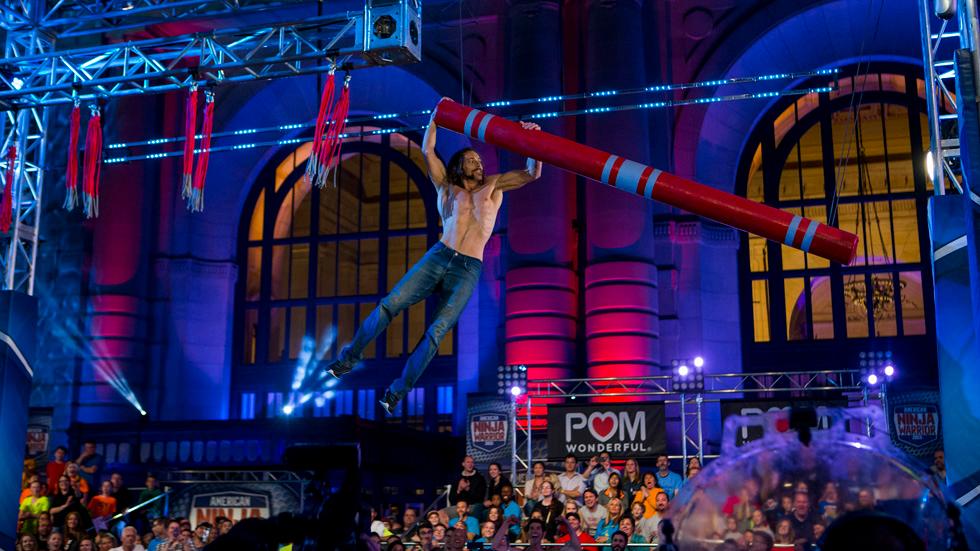 This guy isn't afraid of heights! Isaac Caldiero, the first ever winner of the hit NBC show American Ninja Warrior, sat down with OK! Magazine exclusively to talk about his amazing athletic feat, his diet and exercise regime, and what he plans to do in the future!
He is American Ninja Warrior's first ever winner in the show's seven seasons! More than 3,500 contestants have competed in the obstacle course since the show first aired in 2009. Not only does Isaac get to enjoy his accomplishment, he also walks away with the $1 million prize money!
Article continues below advertisement
POM Wonderful® Joins NBC'S 'American Ninja Warrior' For Season 7
The champion, 33, is a professional rock climber and outdoorsman. He "scaled the course's towering Stage 4 rope climb in 26.14 seconds, achieving something that nobody has in prior seasons, which was to reach and defeat the course's Stage 4 obstacle. The finals course consists of four stages and 23 total obstacles," according to NBC.
He lives in Las Vegas with his girlfriend, Laura Kisana, who is also an athlete on the show. They plan to spend their future time and money renovating their trusty RV and traveling the country finding new boulders to conquer!
MORE ON:
OK! Orginal Video
Watch: American Ninja Warrior Champion Isaac Caldiero Interview