NEWS
'American Reunion' Releases New Trailer Featuring the Full Cast!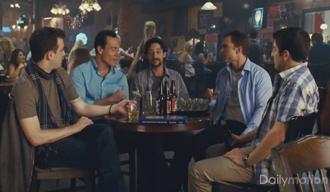 Gang's all here! American Reunion has a released a new trailer that highlights the entire cast — including Stifler's mom!
The group decides to get back together for their 10 year reunion at East Great Falls and while a lot has changed for the friends, their partying ways have stayed the same.
Jim (Jason Biggs) and Michelle (Alyson Hannigan) have a child, Stifler (Seann William Scott) is working in an actual office (and sexually harassing the women), Kevin (Thomas Ian Scott) is making a good housewife, Oz (Chris Klein) has an attractive new woman in his life and Finch (Eddie Kaye Thomas) is...smiling.
Article continues below advertisement
And it looks like Jim's dad may hook up with Stifler's mom!
Watch the new trailer (via Daily Motion), below!