NEWS
Amy Adams Loves Working With Meryl!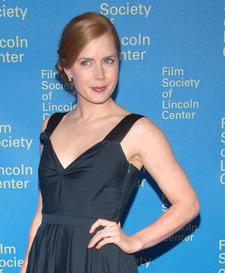 Director Jonathan Demme, who directed Meryl Streep in The Manchurian Candidate in 2004, had only one word to describe the actress being honored last night at the 35th Annual Film Society of Lincoln Center Gala Tribute. "Humanity humanity humnaity and humanity."
He continued: "I think, humanity. She brings a tremendous sense of humanism and creativity and trust and encouragement. She's someone to aspire to be half as good as her."
Article continues below advertisement
Mike Nichols knows a thing or two about the Oscar winner. The pair have worked on several projects together. Most recently they collaborated on the HBO film Angels in America. "She's a genius. She does many many characters and gives each of them a soul. She surprises you. She's terrific."
Like Mike, Amy Adams has worked with the actress on a couple of occasions, Julie and Julia as well as Doubt. And she learned one important lesson from her. "Pofessionalism."
"I think it's important for actors to hold themselves to a certain esteem," she continued, "And Meryl does and I will take that with me."
Although she was rushing along, Uma Thurman told everyone why she was there, "I love her."
By Jocelyn Vena