NEWS
Amy Poehler Joining 'Office' Spinoff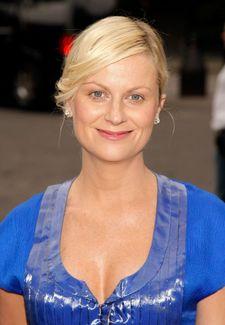 Amy Poehler is slowly but surely making her way into Primetime. On Thursday, the comedienne confirmed to the Associated Press that she will be joining the spinoff to the hit show The Office.
"I can confirm that I will be working in some capacity on that show," Poehler told the AP over the phone. "I don't really have any other details yet."
The comic, who was just nominated for an Emmy for outstanding actress in a comedy series on Saturday Night Live, is expected to star on The Office spinoff.
MORE ON:
Saturday Night Live
Article continues below advertisement
The 36-year old (who's expecting a baby this October) has been a cast member on SNL since 2001 and in recent seasons has been the co-anchor on the show's popular segment "Weekend Update."
She plans to be part of the expanded fall schedule for SNL during the election but says she's not sure what the spring will hold.
"It's been quite a week," she said of the negotiations. "I'm very excited about all the good stuff that's coming down the pike."