NEWS
Amy Poehler Likens Self to Santa Claus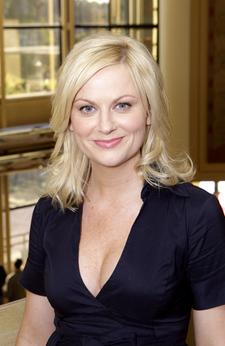 Many women might complain about being pregnant and gaining weight, but not endlessly funny Amy Poehler, who gave birth to a son with fellow comedian Will Arnett, Archie, late last year.
"It's really nice. You make people happy," she tells Elle about the experience. "There's a reason why Santa Claus and Buddha both have big bellies. But as soon as you have your baby, nobody cares about you anymore. They just want to make sure you don't sit next to them on the plane."
Article continues below advertisement
While we doubt anyone would complain about sitting next to Amy, fans did complain when she left Saturday Night Live recently after huge success entertaining audiences for years.
"It felt like the right time. My contract was ending. From coming up in improv, I know when to edit. And I think it was time to edit. When everyone's laughing, that's usually when I like to take my exit," she explains of her departure from the show.
Fans won't be Amy-less for long, however – her new show Parks and Recreation hits the air on NBC this month, and it's sure to be a hit. So how has she been preparing for a role as the leader of a small town's local government?
"I have been pushing a rock up a hill and watching as it slowly rolls back down," she jokes.