NEWS
Amy Winehouse Arrested!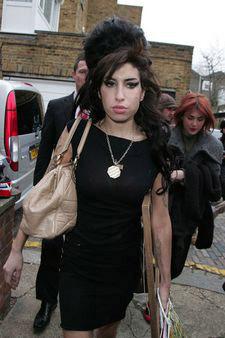 After a British tabloid ran a video of Amy Winehouse allegedly doing drugs, Amy has found herself in police custody in London today. She was arrested earlier and still remains with police.
The video shows Amy doing estacy, cocaine and crack during a 19-minute period. A spokeperson for Amy told the press: "Amy Winehouse voluntarily attended a London police station today by appointment. She was arrested in order to be interviewed and is co-operating fully with inquiries. The interview relates to a video handed to police earlier this year."
Article continues below advertisement
This is the second time in two weeks that Amy has been arrested. She had been charged with assault a few weeks ago after allegedly hitting a man outside a London nightclub.