NEWS
Amy Winehouse Autopsy Results: Official Cause Of Death Yet to Be Determined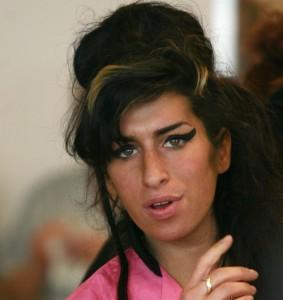 An initial autopsy conducted on Amy Winehouse has provided officials with little insight on the cause of the British singer's untimely death at age 27. As of now, no official cause has been pinned to her passing.
Officials conducted an autopsy on Amy today, and have revealed they have not concluded anything about the cause of death from the results, Radar Online reports.
Amy was found dead in her bed in her north London home by friend Tyler James on Saturday morning.
Article continues below advertisement
Further toxicology tests will be conducted to determine the cause of death, but results will take two to four weeks.
Nothing suspicious was found by police who responded to the scene.
Amy had a very public struggle with drugs and alcohol abuse.
Her parents visited the growing memorial outside her home today, and were made emotional by all the love and support they found.
"You've got to do what you've got to do," Amy's dad Mitch Winehouse told reporters. "I know a lot of you, we've been together for five, six years, I know you've got a job to do. I'm glad you're all here, anyway."
He told her loyal fans: "And you people in the street, I can't tell you what this means to us. It really is making this a lot easier for us. We're devastated and I'm speechless, but thanks for coming."