NEWS
Amy Winehouse Free On Bail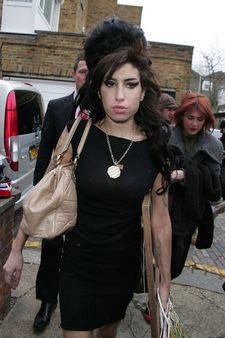 After her arrest yesterday, Amy Winehouse has been released on bail. The pop singer was arrested yesterday for alleged drug offenses.
A court spokesperson confirms that she posted bail yesterday and is due back in court in May. The arrest was sparked by a 19-minute video of Amy doing drugs. In it, she is seen smoking some sort of substance and proclaiming to have taken some pills.
The singer is as famous for her drug abuse as she is for her music. She has been in and out of rehab and had been previously arrested for drug possession last year.
Article continues below advertisement