NEWS
Amy Winehouse Granted Visa; Still Won't Attend Grammys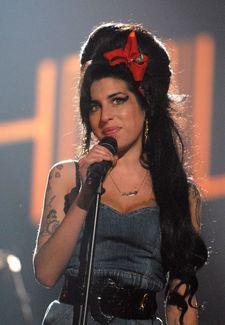 Even though the U.S. has granted her request for a visa to hop across the pond, Amy Winehouse will not be attending Sunday's Grammy Awards.
TMZ is reporting that a rep for Amy said, "Unfortunately, due to the logistics involved and timing complications, Amy will not be coming to the U.S. this weekend to perform at the Grammy's in Los Angeles; however, she will still be performing via satellite broadcast from London as previously announced this morning."
Article continues below advertisement
The reps adds, "Amy is very sad not to be attending the prestigious awards in person."
Amy had appealed the , after it was denied under U.S. immigration rules due to the "use and abuse of narcotics," a senior State Department official told the A.P.