NEWS
Amy Winehouse Hospitalized Again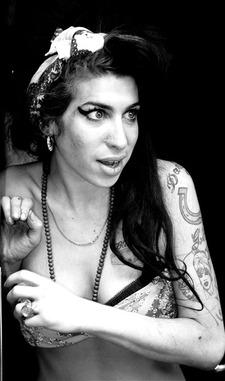 She keeps trying to get back on stage, and they keep saying "No, no, no."
Amy Winehouse seemed to have her career on the mend, with a scheduled performance in London next week. But on the heels of reports saying that she was hospitalized yesterday with chest pains, Amy has canceled the U.K. show, slated for May 31. The performance was to be the last of a weeklong celebration for Island Record's 50th anniversary.
Article continues below advertisement
"Amy Winehouse's management has regretfully announced that Amy and her band will no longer be performing at the Shepherd's Bush Empire," her rep said in a statement.
"Amy would like to apologize to her fans who bought tickets for the shows."
Refunds will be made available to ticket holders for the homecoming show.
Fans can hope that her side of the story will all become clear, as she announced on her MySpace blog Tuesday in a now-deleted post that cameras are following her every move for Saving Amy, a documentary from interviewer Daphne Barak, which will be released later this year.
"Amy and her family will be the subject of a new documentary later this year," the announcement read. "The journalist spent time with Amy and her family recently on St. Lucia, and in true honest to goodness Amy style, the doc will be a truthful and revealing look at her complicated lifestyle."
Now that's something we want to see!