NEWS
Amy Winehouse Looking for Caribbean Crib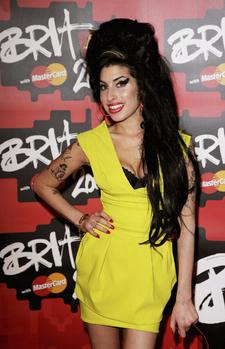 The Caribbean island of St. Lucia seems to have been doing wonders for Amy Winehouse. As the troubled British singer continues her recovery from her heroin and crack cocaine addictions, she has reportedly fallen so in love with the island that she's now looking to put down roots there.
According to Britain's The Sun, Winehouse, 25, has been househunting with her dad, Mitch Winehouse. The Rehab singer still has her new home in the North London suburb of Hadley Wood, but now intends to split her time between the two.
Article continues below advertisement
A pal of the singer tells The Sun, "Mitch and Amy have been looking at property while he has been in St. Lucia. They saw a few potential places this weekend."
The friend adds, "Amy loves it over there and being away from it all has helped her hugely in the fight against drugs."
Amid rumors that the singer is still partying it up in the Caribbean, the source says, "She has been drinking and smoking cannabis, but is still a million times better than she was in Camden. Her family thinks the best way to keep her out of trouble is to have a house in the suburbs and a place in the Caribbean where she can totally get away."
Amy has been living and recovering on St. Lucia since late last year.