NEWS
And the Winner Isn't... Katy Perry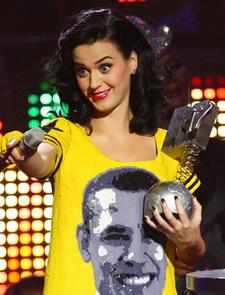 Katie Perry's "I Kissed a Girl" was the International Song of the Year in France -- for about an hour or so.
The catchy tune was named the best song at a French award show on Saturday.
But by the end of the ceremony they realized that they had miscounted the votes and she had to give it back!
According to Breitbart.com, the host of the NRJ Music Awards handed the prize to Katy on-stage in the Riviera resort of Cannes.
Article continues below advertisement
Then it turned out that the viewers actually thought that Rihanna's Disturbia was their favorite international song.
It wasn't all a disaster for Katy though. She (actually) won Best International Album for One of the Boys.
The international female artist of the year award went to Britney Spears, the Pussycat Dolls won for best international group and Enrique Iglesias was named top international male artist, reports the site.