NEWS
Anderson Cooper Treated for Skin Cancer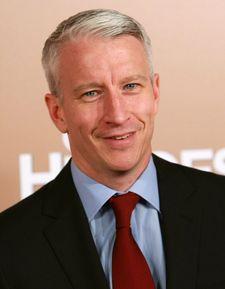 CNN's golden boy, Anderson Cooper, was back at work on Wednesday following a minor surgery two days earlier to remove a cancerous mole from under his left eye.
There was no indication that the skin cancer had spread, spokesman Shimrit Sheetrit said.
Cooper, who is currently following presidential candidate Barack Obama for a special edition of his nightly news show, blogged about his health scare on Wednesday saying, "I hadn't planned on mentioning this," Cooper, 40, said, "but I still have stitches and you'll no doubt notice them... Don't want you to think I got into a fistfight with Charlie Rose."
Article continues below advertisement