NEWS
Andre Braugher On 8 Things To Expect From Season Two Of Brooklyn Nine-Nine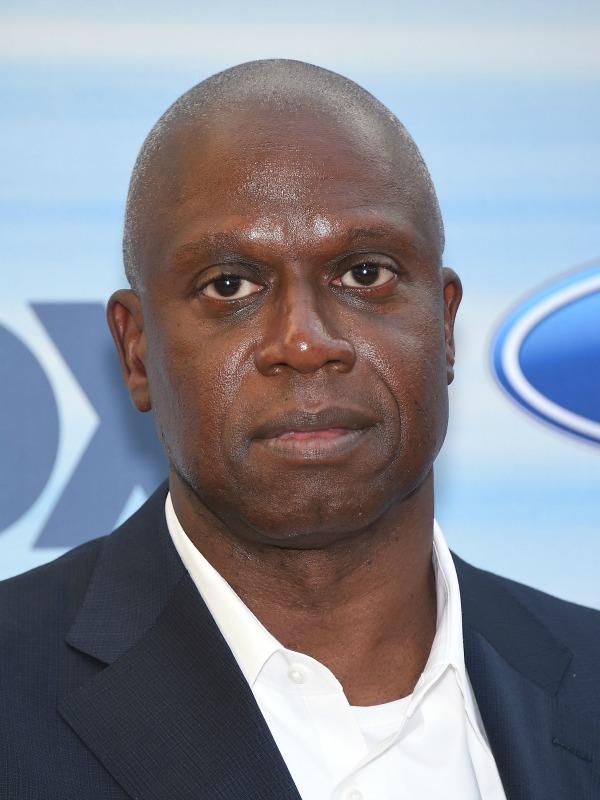 The bad guys better watch out, because everyone's favorite crime-catching cops are back for another hysterical season of Brooklyn Nine-Nine. With the premiere of season two set to air on Sunday night at 8:30/7:30c on FOX, OK! chatted with the straight-faced Captain Ray Holt, played by actor Andre Braugher, during a press conference for the series. Check out the quotes from the actor that every Brooklyn Nine-Nine fan needs to know.
Article continues below advertisement
On Kyra Sedgwick's guest-starring role on the show:
"I am excited about Kyra Sedgwick guest starring on the show. We had a really great time. She plays Deputy Chief Madeline Wuntch, an archrival and a nemesis of Captain Holt."
"It's a longstanding feud. It seems like they're alter egos for each other… They're both a little strange in their own way, a little robotic and quirky in that way. There was an event way back in the past, back in 1989… and that's the genesis for their dispute."
PHOTOS: A Guide To The Stars of Fall TV's Hottest New Shows
On the show touching on the personal lives of its characters:
"I'm sure we'll see more of him Captain Ray Holt. I couldn't tell you exactly when it's going to happen or how it's going to happen, but I'm sure we will because it's part of the master plan for Brooklyn Nine-Nine to really create, I think, a full and complex universe for all of these characters."
Article continues below advertisement
On continuing to play a stoic character:
"I've sort of committed myself to perfecting the art of the straight man, so I'm trying very hard to not crack up. We've done eight episodes this year. I've cracked up twice."
"Andy's getting funnier and I'm relaxing a little bit on the show, but I've decided to commit myself to really perfecting the art of the straight man. I'm getting better at it and I have a great cast of comedians."
MORE ON:
Brooklyn Nine-Nine
"I think they've developed a good way of working on the set and it was put into operation last year and we're continuing with that. We, as a cast, as we get to know each other better, we're working faster and more efficiently, which actually gives us more time really to play around."
PHOTOS: The Fall 2014 TV Pilots in 5 Words or Less
On how the dynamic will change now that Jake Peralta (Andy Samberg)will be joining Brooklyn Nine-Nine again:
Article continues below advertisement
"I think it shifts slightly. I will say that Holt is a man who embraces change. As stoic as he seems, as conservative as he seems, he is a man who is interested in embracing change. With a new police commissioner and the return of my ace detective, Peralta, I feel as though the entire precinct is poised to get better, to leave the world of sleepy, underperforming Brooklyn precinct and really become something special."
On Braugher's favorite part of filming:
"I enjoyed the episodes a lot outside the precinct where we go on our adventures and such… I've enjoyed "The Party" particular. "The Party" was really an opportunity to see everyone in a really drastically different atmosphere than the bullpen and I just found it to be a lot of fun. It was a great script and a lot of fun to film."
Are you excited for the new season of Brooklyn Nine-Nine? Tell us in the comments below or tweet us at @OKMagazine!