NEWS
Angelina & Brad: Jet-Setters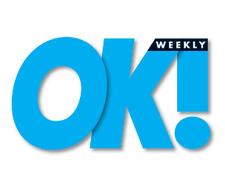 Hollywood's most fascinating yet most elusive pair is finally coming out in the open as a happy couple that can't get enough of one another — and we can't get enough either. Brad Pitt, 41, and Angelina Jolie, 30, are always together on an excursion in some exotic locale, be it in Kenya, England, Ethiopia and now Canada.
The most recent sighting was Sept. 25, when the two were spotted outside the Safeway in Spruce Grove, Alberta, Canada. Brad has been filming The Assassination of Jesse James by the Coward Robert Ford nearby, so Angelina and her two adopted children, Maddox, 4, and Zahara, 8 months, decided to pay their leading man a visit. While Brad and Angelina, who played husband and wife on the big screen in this summer's blockbuster hit, Mr. & Mrs. Smith, refuse to comment on the status of their relationship — shopping for groceries together is most definitely a sign of domesticity.
Article continues below advertisement
Their purchases? It seems the duo has a taste for Special K cereal, pumpkin pie and Pillsbury slice-and-bake ghost cookies — perhaps that last one is a treat for the kids; Maddox is surely eagerly awaiting Halloween! The two looked sleek and cool as they drove away on their matching BMW motorcycles — a ride as fast-paced and fascinating as their romantic relationship.
Their professional connection started almost two years ago in January 2004, when Brad and Angelina began filming Mr. & Mrs. Smith. Nicole Kidman was originally set to play Brad's leading lady but had to back out of the project due to a scheduling conflict. Angelina had just finished working on the sweeping Oliver Stone epic Alexander, in which she co-starred with Colin Farrell — another rumored boyfriend. Brad had just wrapped up his own epic film Troy, in which he played the legendary warrior Achilles, and went through a grueling exercise regimen to get his chiseled physique. In both movies, Brad and Angelina played characters in unusual romantic relationships.
Their roles in Mr. & Mrs. Smith (which went on to take in more than $180 million at the box office) were no different. Brad and Angelina played married assassins who do not know the other's identity: Married life and all of its charms had worn off for John and Jane Smith — but when the two discovered each other's true profession, things heated up. Rumors of their dynamite chemistry made headlines in the press. Brad was still married to Jennifer Aniston, 36, and Angelina was dedicated to being a single mother, avowing to Allure magazine last year, "I wouldn't sleep with a married man." And even Jen was excited for Brad to be working with Angelina. In her tell-all interview in the September issue of Vanity Fair, Jen says that she met Angelina before Mr. & Mrs. Smith began filming and told her "Brad is so excited about working with you. I hope you guys have a really good time."
Article continues below advertisement
But when news of Brad and Jen's split after seven years together shocked the world in January, the rumors of Angelina's possible role in their decision only got more prevalent. Why did Hollywood's golden couple decided to separate — given that only days before they were spotted together enjoying a vacation in Anguilla with best friends Courteney Cox and David Arquette? The press speculated that Brad wanted to start a family and Jen did not. But both stars kept quiet on the reason behind their separation and Angelina's possible involvement. Jen filed for divorce in March, citing "irreconcilable differences."
Fast-forward to April, when Angelina, Brad and Maddox were photographed together in Kenya, looking like any other family enjoying a day at the beach. Maddox was playing with a bucket and making sand castles, and a caring Brad was leaning over, helping the young boy while Angelina looked on. The trio spent three days at the ultra-luxurious Alfajiri Villas, enjoying their time out of the spotlight. In fact, in her Vanity Fair June cover story, Angelina said, "If I ever saw a man be great with my child, that would be it for me." Did she have someone in mind already? Brad has also made clear his desire to be a dad. When asked by Diane Sawyer in his Primetime interview in June if he still wanted family, Brad responded: "Absolutely. It just feels like a natural progression. Anything to get the focus off of myself."
Article continues below advertisement
Clearly, Brad was making strides toward building a family, becoming the man who could be Maddox's father figure, as sightings of him and Angelina became more frequent. Although Brad and Angelina kept their distance from one another at the L.A. premiere of Mr. & Mrs. Smith on June 7, it was not long before the world saw them together again. On June 23, Brad, Angelina and Maddox were spotted in a field near Angelina's country estate in England. A bleach-blond and shirtless Brad was seen riding a dirt bike, as little Maddox sat in front of him, wearing a helmet and holding on. Angelina, looking cool in a black tank, pants and flip flops, watched while the two went for an exciting (but slow, of course!) spin through the field. In fact, their next jet-setting adventure would have the press spinning on its heels — and would cement their image as a family.
At the end of June, Angelina, Brad and Maddox traveled to Ethiopia's capital city, Addis Ababa, where they stayed at the Sheraton Addis. The reason for their trip? Angelina applied to adopt a baby and took custody of Zahara Marley, her adorable little girl, on July 7. Zahara initially needed medical care and was hospitalized in New York, where she was treated for malnutrition and salmonella C1. (Brad, incidentally, was also hospitalized in L.A. from July 11-13 for viral meningitis.) Angelina has always made clear her plans to adopt more children, telling guests at a National Press Club Luncheon in March, "With any country I go to, I'm prepared to adopt." And Brad's involvement in this important trip only proved that the couple was indeed close, and possibly building a family.
Article continues below advertisement
On July 16, Angelina and the kids flew to L.A. to be with Brad in Malibu, where the actor owns an $8-million home. The family reportedly moved into Brad's mansion, and Angelina was seen around town. Maddox even had his fourth birthday party Aug. 5 at Brad's $4-million Santa Barbara pad. Angelina then headed to New York City with the kids in mid-August, where she began filming the CIA drama The Good Shepherd, alongside Matt Damon. On Aug. 29, while Angelina worked, Brad was on set playing the role of the devoted dad. He held Maddox's hand, cradled baby Zahara and toted a bottle of milk in his back pocket. On Aug. 31, he took Maddox to Lazer Park in Times Square, where they played arcade games and had a blast.
September then saw Brad in Canada, where he is filming The Assassination of Jesse James by the Coward Robert Ford. (The two did, however, make an appearance together Sept. 17 at Bill Clinton's Global Initiative Fund in New York City, but they kept their distance.) But in Canada, away from the spotlight, they were together again, acting like any other normal couple. On Sept. 21, Brad and Angelina took Maddox and Zahara to the West Edmonton Mall for a bit of shopping, making sure to hit Galaxyland, the mall's amusement park. Brad even took Maddox on a mini-plane ride. A stop for some tasty treats at the food court was also a must. At Good Buddy Express, a fast-food Vietnamese eatery, Brad stepped in and took on the fatherly role by ordering for the family: seafood soup for Angelina, chicken soup for Maddox and barbecue chicken for himself.
Article continues below advertisement
What's up next for the couple? Brad is filming in Canada through the end of the year, and production begins for Angelina's film Beowulf in L.A. on Oct. 26. Angelina, who has made significant strides toward helping the world's refugees through her work as a United Nations Goodwill Ambassador, continues to be involved in politics and charity work. On Sept. 28, Angelina, Secretary of State Condoleezza Rice and
Sen. Hillary Rodham Clinton were speakers at a dinner held by the Global Business Coalition on HIV-AIDS to honor DeBeers. Between work and charity events, both Brad and Angelina seem to be traveling nonstop these days, but one thing's for sure: This couple, no matter where they are, always makes time for family and each other.