NEWS
Angelina to Help Iraq Refugees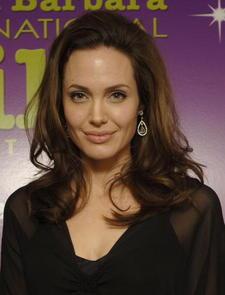 Globetrotting humanitarian Angelina Jolie has landed in Iraq, where she is examining the deafening refugee situation in the war torn country.
A goodwill ambassador for the U.N. High Commissioner for Refugees, Angelina believes there isn't a "real coherent plan" to help the 2 million "very, very vulnerable" displaced citizens.
"There's lots of goodwill. Lots of discussion, but there seems to be a lot of talk at the moment, and a lot of pieces that need to be put together," she says. "I'm trying to figure out what they are."
Article continues below advertisement
She continues, "How Iraq settles in the years to come is going to affect the entire Middle East. It's in our best interest to address a humanitarian crisis on this scale because displacement can lead to a lot of instability and aggression."
More than 4.2 million Iraqis have fled their homes, 58 percent of whom are under the age of 12 and half of whom have sought refuge in neighboring Syria and Jordan, where the 32-year-old actress flew to earlier this week.
Angelina also met with U.S. Gen. David Petraeus about the issue and has urged the Iraqi government migration officials to increase their security measures.
One of her hopes, she adds, is to resettle refugees in the United States, and she would like to take in 12,000 people by September.
"I have to believe there are people working toward that goal," she says.