NEWS
Angelina & Her Bodyguard: Too Close for Comfort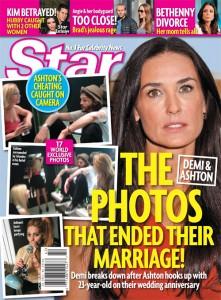 Angelina Jolie's bodyguard never could have guessed that flirting with his boss would fall under his job description. But as Angie and her partner, Brad Pitt, weather a rough patch in their relationship, Star has learned, she's looking for consolation close to home in the muscled arms of her handsome protector, according to sources, who is known simply as "Guy." Star has the all the juicy details in this week's issue!
Article continues below advertisement
OK! GALLERY: ANGELINA JOLIE & GWEN STEFANI THROW A BIG KIDS PLAY DATE
Angie's mysterious companion has been by her side for more than a year, traveling with her to Hungary for the filming of In the Land of Blood and Honey, and now London, where Brad, 47, is filming World War Z. Over time, sources say, their relationship changed from professional to personal. "Angelina sees him as a confidante, not an employee," one insider explains in this week's issue of Star. "She trusts him and relies on him maybe more than anyone else."
OK! NEWS: BRAD PITT'S ASSISTANT LARA MARSDEN: HER RACY PAST REVEALED
These days, that includes Brad. Angelina is giving him the silent treatment, according to a source, after his dalliance with pretty production assistant Lara Marsden. "She's also really annoyed that he still won't give up staying in touch with Jen Aniston," the insider adds. "Things between them right now are pretty icy."
FOR MORE ON ANGELINA AND HER BODYGUARD PICK UP THIS WEEK'S ISSUE OF STAR — ON SALE EVERYWHERE NOW!